International Journal of Computer & Organization Trends ( IJCOT )
Editor in Chief
Dr. Shivakumara Palaiahnakote,
Senior Lecturer,
Department Of Computer System & Technology,
University of Malaya, Malaysia.
E-ISSN
2249-2593
Publication Frequency
3 Issue per Year
Publisher
Seventh Sense Research Group® ( SSRG )
Paper Submission id

This email address is being protected from spambots. You need JavaScript enabled to view it.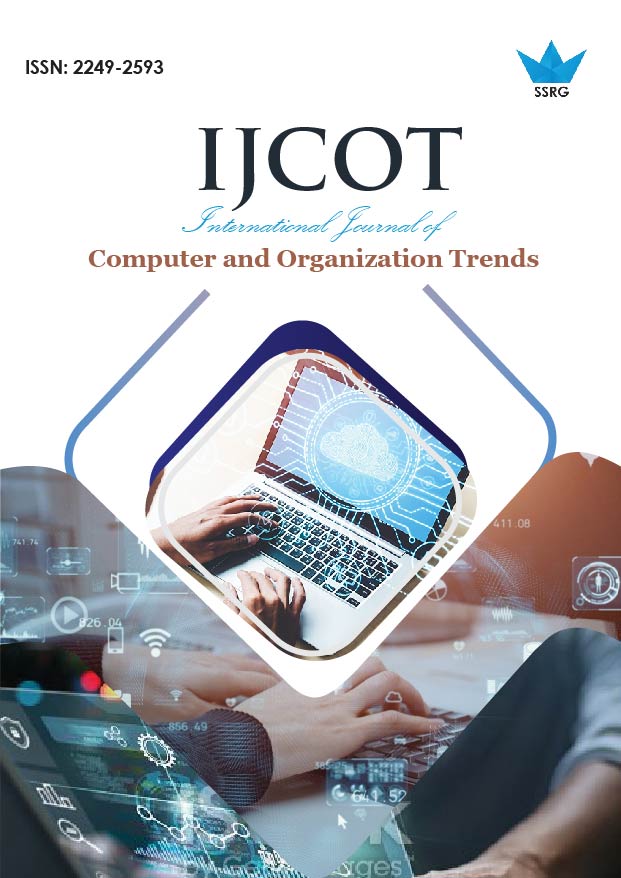 Aim and Scope:
International Journal of Computer Organization Trends - IJCOT is a scholarly international journal that publishes original research articles in the fields of Computer Science, Information Technology and Communication Engineering. It has proficient academicians and researchers as editorial board members across the world. The core vision of this journal is to propagate the innovative information and technology to promote the academic and research professionals in the field of Computer Science, Information Technology and Communication Engineering which provides you with a unique blend of leading edge research and sound practical management advice. It is aimed at the professional involved with computer security, audit, control and data integrity in all sectors - industry, commerce and academia.
The journal publishes carefully refereed research, review and survey papers which offer a significant contribution to the computer science literature, and which are of interest to a wide audience. Coverage extends to all main-stream branches of computer science and related applications. We stand strong because we know that global challenges make way for new innovations, new ways and new talent.
The journal also invites clearly written reviews, short communications and notes dealing with numerous disciplines covered by the fields. We accept extended version of papers previously published in conferences and/or journals.
Authors Geographical Coverage : Australia, France, Nigeria, India, Japan, Bangladesh, Iran, Egypt, Malaysia, USA, Uganda, Algeria, Indonesia, Brazil, China, Ethiopia, etc